Spaceman 3 mini
The 1:7 NASA Astronaut Scale Model
In commemorating one of the most significant events in human space exploration history, the NASA 50th Expedition, we present this masterpiece as a tribute to this monumental achievement.
Over the course of 3 years, it was meticulously crafted.
For this third generation Spaceman, we spent three years redefining industry standards and creating the world's highest quality, most complex, and exquisitely crafted collectible model. 
Totally redesigned the base
This time, we completely overturned the presentation of the artwork and showcased the astronaut sculpture in a completely new way. The base itself has become another work of art.
Unmatched details
Every inch of this artwork has been crafted using top-of-the-line techniques in the industry to showcase every detail. Through the exquisite details in every corner, we aim to bring our clients to a new level of enjoyment.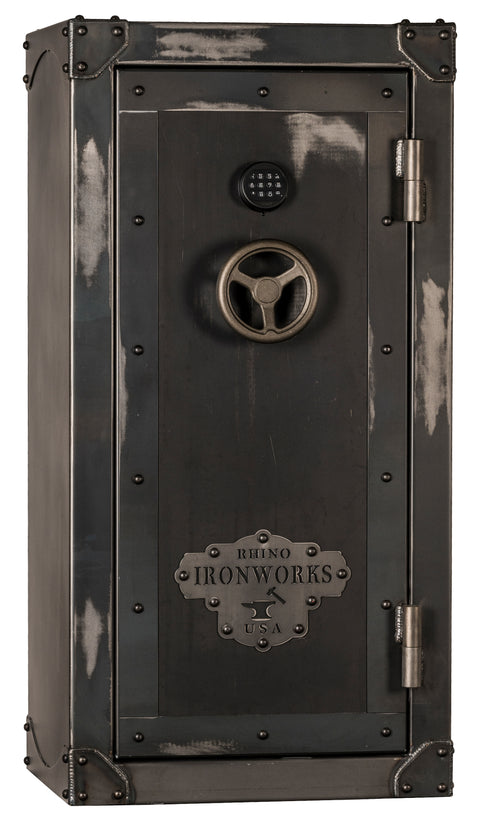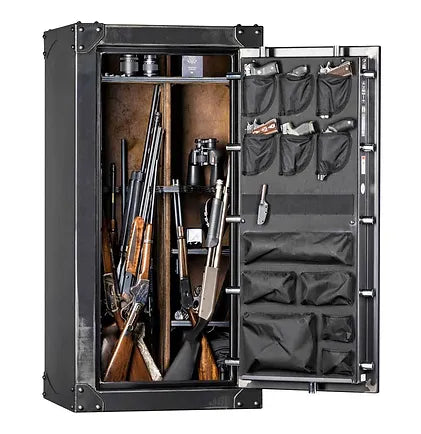 Upoint Gun Safe
IRONWORKS GUN SAFE 660 lbs, 85 Minute Fire, Deluxe Door Organizer, Power Outlet, UL Listed Lock, and Swing Out Gun Rack Compatible

60"H x 30"W x 25"D

PRODUCT DETAILS:

IRONWORKS safes look like something out of the 1800s. Part art, part furniture, and all security with 85-minute fire protection. Each safe is hand antiqued and distressed to accentuate the natural variations in the steel, producing an heirloom quality piece for your home or office! Limited Lifetime Warranty

Fire Protection:

A full 85 minutes of protection at 1400°F
Advanced protection with 3 layers of 5/8" fireboard in the ceiling, 2 layers on the walls, floor, and door
Heat-activated door seal expands up to 7 times its size which seals the door edge to help keep out heat and smoke

Security Features:

Heavy Duty 12 gauge formed steel body with external corner reinforcements on critical attack points

12 gauge composite door with external reinforcement ring for pry-point protection

Ball-bearing drill Plate

Patented F-4 Locking system featuring an Internal Anti-Tamper clutch

Anti-Punch and Anti-Drill Boatworks

Spring-loaded re-locker keeps safe secure if the lock is tampered with or removed

Large door bolts (1.25" diameter), 4-sided protection (13 door bolts total)

Certified with UL ® as a Residential Security Container and meets or exceeds California DOJ acceptable gun safe standards

Sargent and Greenleaf EMP Resistant UL Listed Lock

Style and Function:

Holds up to 35 long guns & 6 handguns

660lbs

External dimensions: "60H x 30"W x 25"D (not including handle)

Deluxe door organizer standard for more storage options

Distressed leatherette interior fabric

Plush adjustable shelving and interior walls

Large 3-spoke cast iron handwheel

Factory installed USB equipped electrical outlet

Predrilled and compatible for our patented Swing Out Gun Rack

Item color and trim may vary slightly from image.

Made in the USA with global components.