JACOBS Radial ENGINE Table
"This is not just a table, nor is it merely an art piece. It represents the flawless integration of mechanical design and artistic installation. It stands as a physical manifestation of a legendary achievement, a witness to history that has withstood the test of time, even surviving through the trials of World War II. And now, it can be yours to own and cherish forever."
Redefine
This airplane engine is an original, authentic piece from the United States' World War II era. We have redefined it as an artistic installation, transforming it into a close companion that can be with you day in and day out.
Unreplicable
Its scarcity comes from being the only surviving batch of original engines from that era. The value of this collectible is not only due to it being an antique, but also because it is the only one in perfect condition that has been preserved so well.
Restored by hand
Each piece has gone through a three-month full manual Restore by our top-notch team of craftsmen. Our every effort is merely a manifestation of our profound respect for history and our love for top-notch mechanical antiques. Our work also ensures that we can better protect and pass on this piece of art, which was already an artwork when it was born 100 years ago. Not only does it represent the highest technology of its time, it also represents a very important period in human history.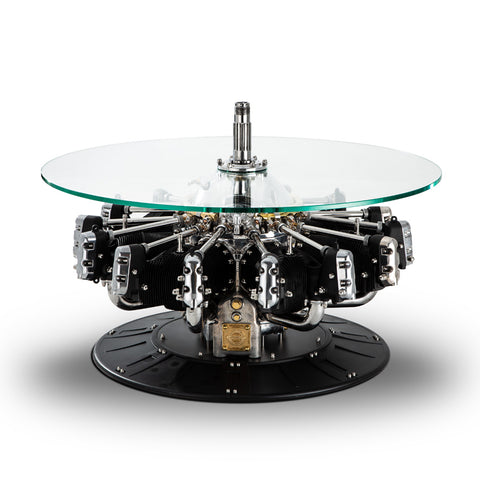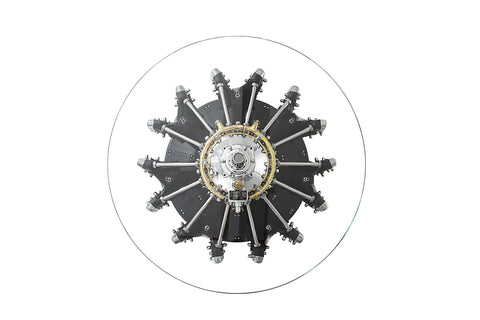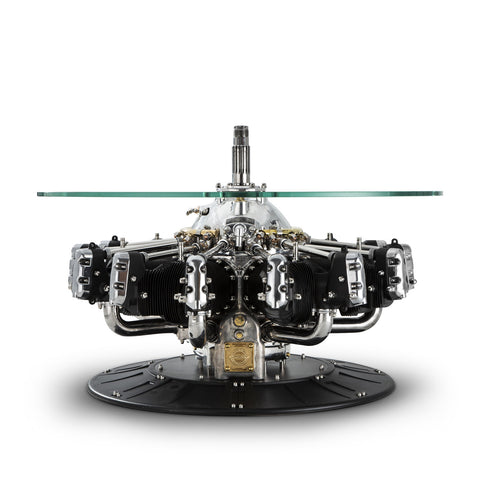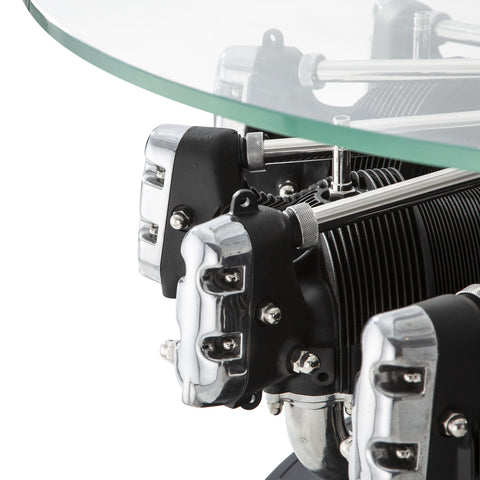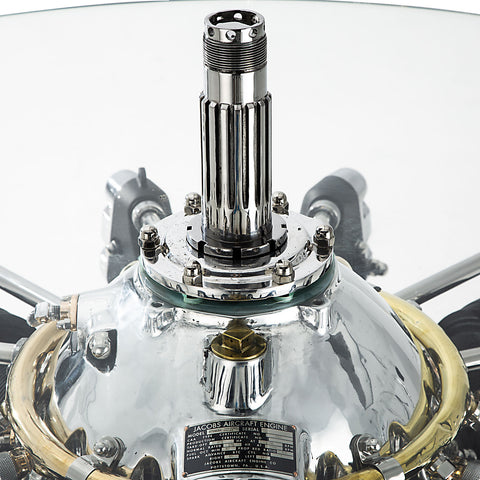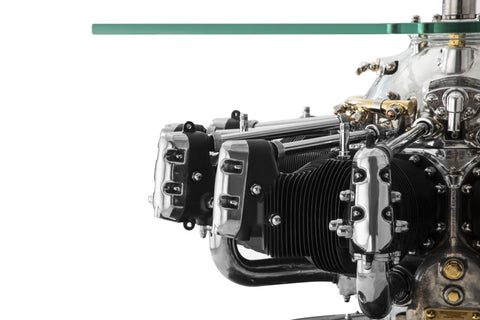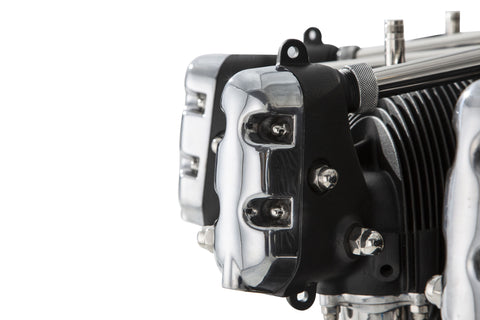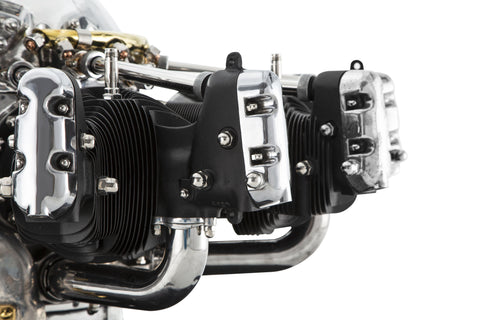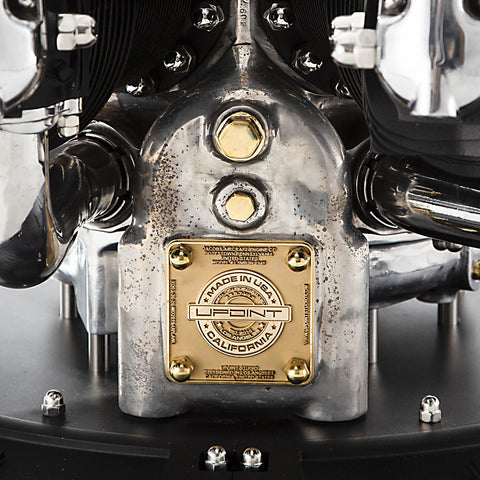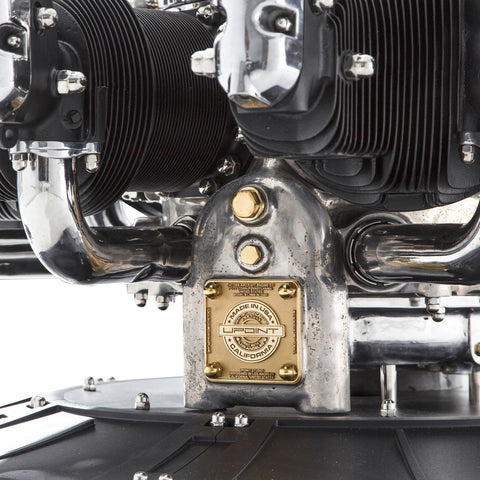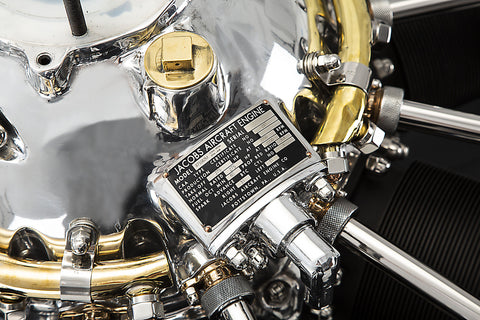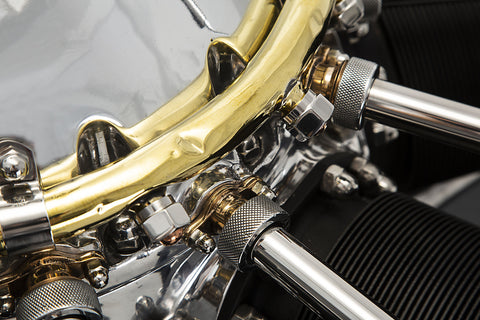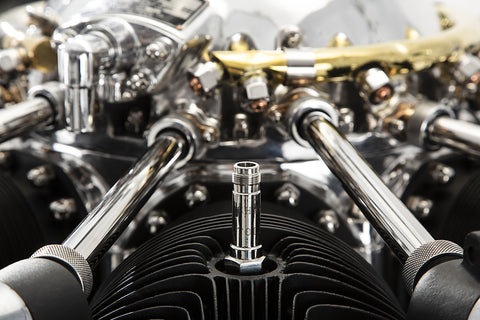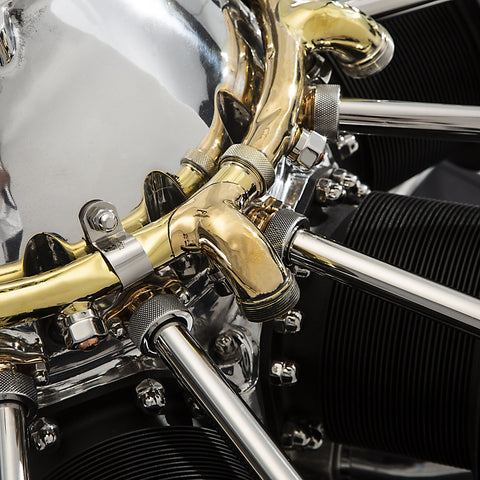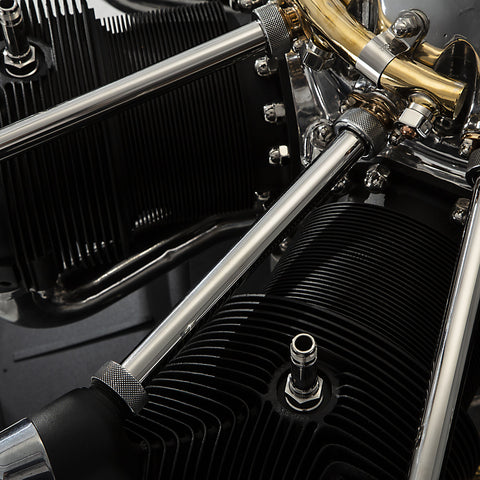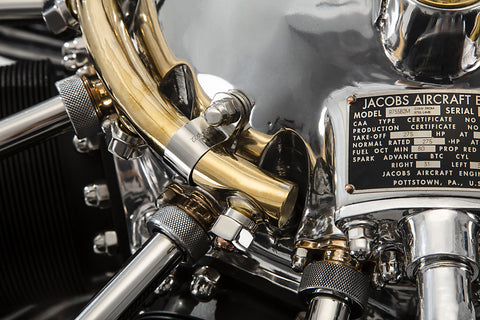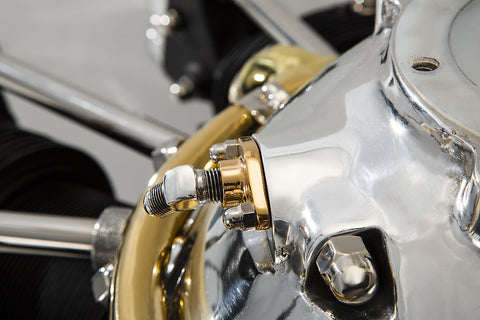 Redesigned JACOBS Radial ENGINE Table
20 Limited Edition

Specification
​Engine table dimensions are L43" X D43" X H35"  =  L1093mm X D1093mm X H890mm
Table glass dimensions are D38" = D1300mm 
Crate dimensions L48" X D48" X H43"  =  L1220mm X D1220mm X H1092mm
​
Net Weight 222Kg = 491 Lbs
Gross weight = 311Kg= 686Lbs
​
The original engine made by Jacobs in the 1930s in the United States
The base is made of aluminum by Upoint Studio in the United States